---
Contact us today for all your paint, wallpaper, or decorating needs. Simply call 541.926.6824 to make an appointment for your free quotation on your interior, exterior, house, home, or business painting, wallpapering, or decorating project.
Share us with your friends!
Payment Terms

For payment we accept:
Visa, Master Card, American Express, Discover, or check
(oh yes, cash too!)
We are licensed, bonded and insured.
(OR #153840)

Stom Painters is now on Facebook.
See our latest projects, special offers and more.
Share us with your friends!
Our Business Partners
Paint Suppliers
The images below are links from these fine companies to get tips on painting, tools and techniques, or visualize what your painting project will look like when it is complete.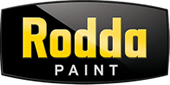 General Partners
Construction
Anthony Dostie Construction
Where Quality and Care Go Hand in Hand
Kevin Vogt Construction
541.926.6352
541.926.3117